From HAM Radio digital modes such as FT8, to The Voice of America on shortwave, live streams of various types of radio are shown at Bravo Charlie Radio.
When we're not streaming live you can catch the most recent stream here, or head over here for the full channel archive.
Please sign-in/register to use chat or send messages at this website.
---
Radio Chatter! All the latest news and views about HAM Radio, Shortwave and related stuff!
We collect all the latest news, tips and views about HAM Radio, Shortwave, and radio related stuff from around the internet, and posts these with links to the source info to the Radio Chatter! section of it's website. We reach out to social media and RSS feeds and post them here and to our social media accounts so you don't have to! Visit this site, or follow us on Twitter or Facebook for updates 24/7, every day of the year!
Check out more Radio Chatter now at: https://bcrlivestream.com/radio-chatter/
---
WSA-Enlil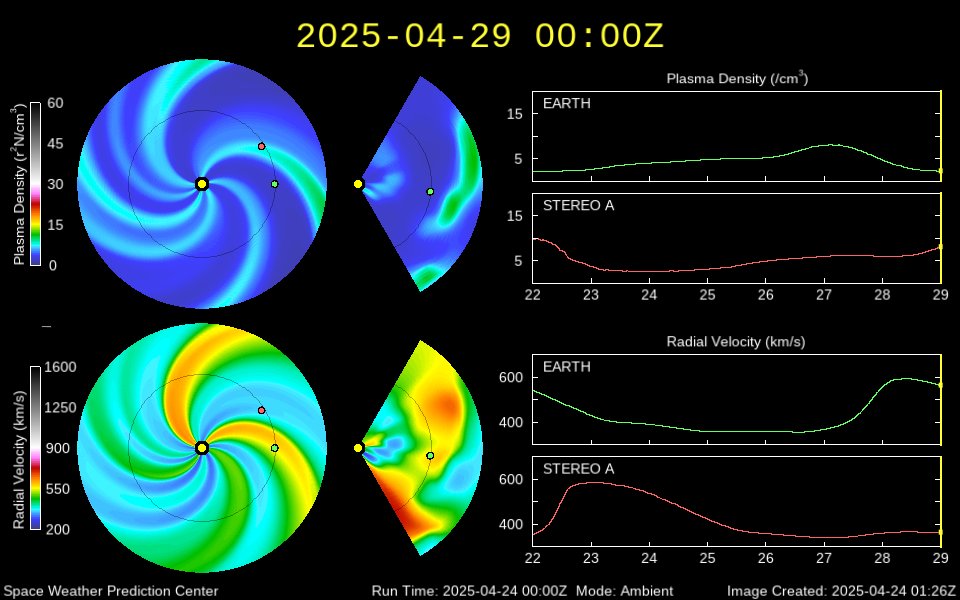 WSA-Enlil is a large-scale, physics-based prediction model of the heliosphere, used by the Space Weather Forecast Office to provide 1-4 day advance warning of solar wind structures and Earth-directed coronal mass ejections (CMEs) that cause geomagnetic storms. Solar disturbances have long been known to disrupt communications, wreak havoc with geomagnetic systems, and to pose dangers for satellite operations.
---
Latest SOHO Images
The Solar and Heliospheric Observatory (SOHO) is a spacecraft built by a European industrial consortium led by Matra Marconi Space (now Astrium) that was launched on a Lockheed Martin Atlas II AS launch vehicle on December 2, 1995, to study the Sun, and has discovered over 3000 comets. It began normal operations in May 1996. It is a joint project of international cooperation between the European Space Agency (ESA) and NASA. Originally planned as a two-year mission, SOHO continues to operate after over 20 years in space. In November 2016, a mission extension lasting until December 2018 was approved.

---
Latest News! HAM Radio // Shortwave // QRP // FT8 // Space Weather